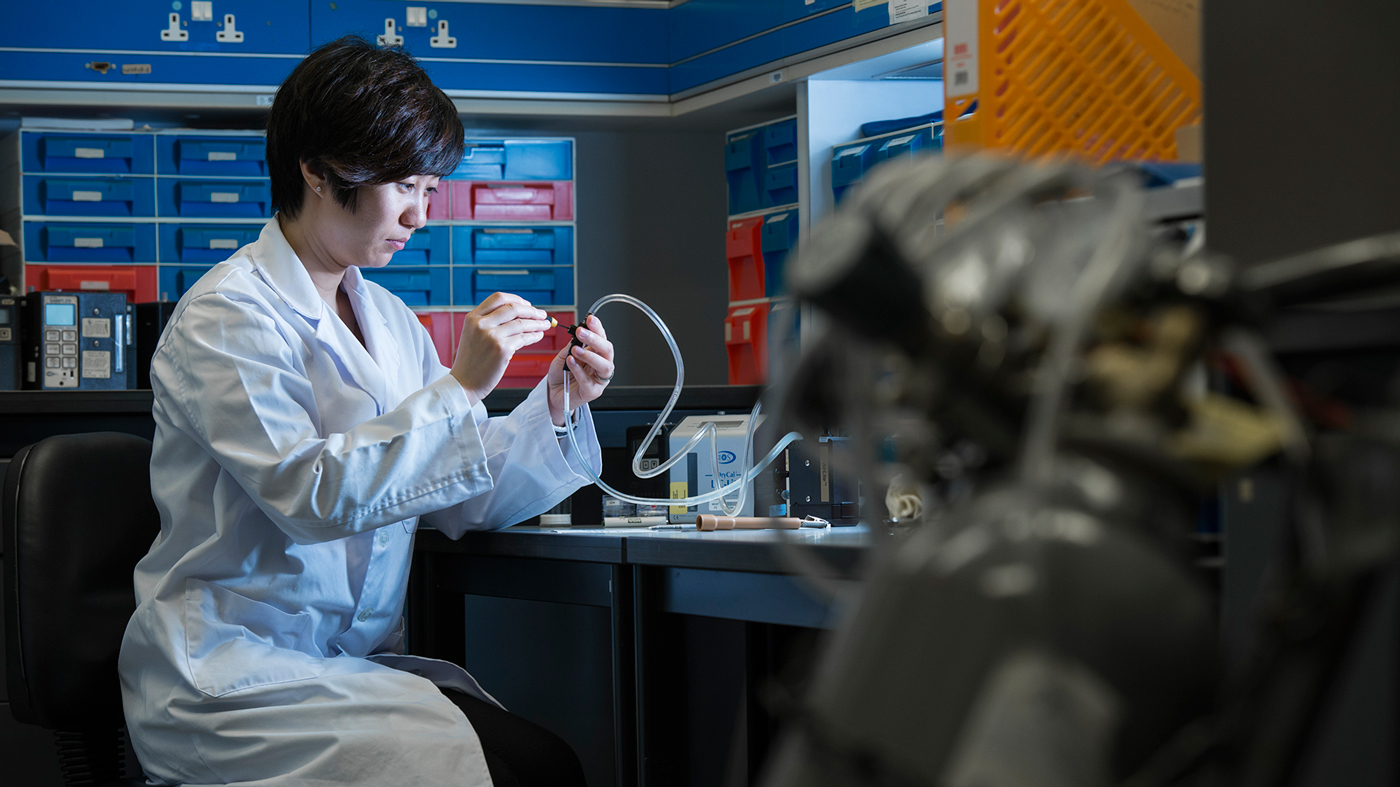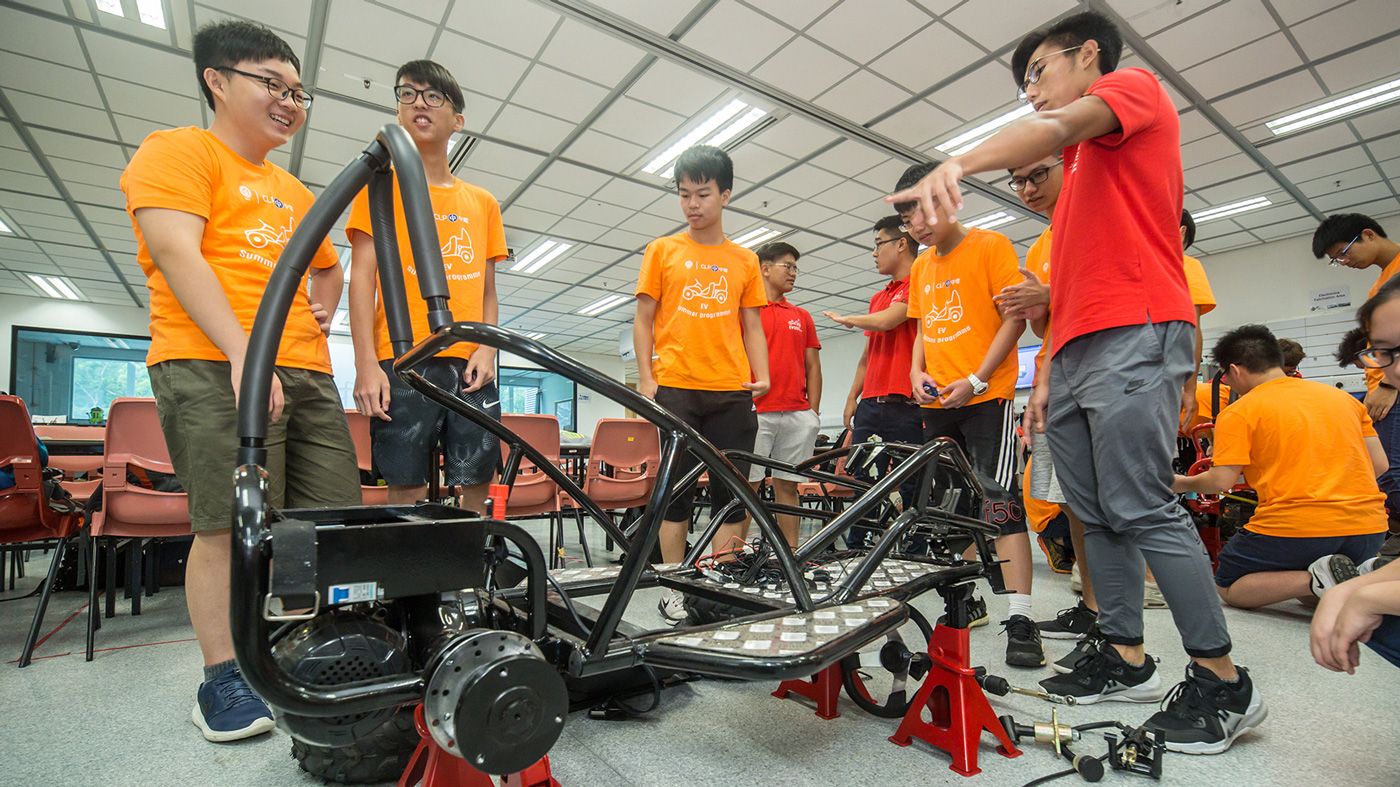 EXPRESSION OF INTEREST PROPOSAL
(5th ROUND)
The goal of the HKUST Sustainable Smart Campus as a Living Lab is to transform our campus into one where the campus itself is a platform for learning, experimenting, and showcasing new ideas and approaches.  
Everyone is encouraged to participate! HKUST Students, faculty, staff, and alumni are all eligible to apply for funding and implement an on-campus project.  
If you have a project idea that can demonstrate a smart approach to making our campus more sustainable, form a team and submit a proposal.  Make sure the projects include the following:
 Project Champions - Projects must have at least one champion who is a full time staff or   faculty serving as the project team leader and point of contact. 
 Stage of development - Projects must already be sufficiently developed and ready to be implemented on campus. 
Visibility and Educational Potential - Projects must demonstrate an ability to provide a visible educational or learning outcome for the HKUST community. 
Sustainable and Smart - Projects must demonstrate that they can satisfy our definitions of being sustainable (improving the conditions by which humans can thrive over time within planetary  boundaries) and smart (use of ICT tools, technologies, and behavioural insights to communicate, connect, share information to build a vibrant community). 
Value for money - Projects will be evaluated on certain value for money metrics, such as life-cycle costs and benefits and impact to our community. 
You can click  to download the Expression of Interest form and contact us for enquiry at ssc@ust.hk.  
| | |
| --- | --- |
| Expression of Interest form submission |  By 5 November 2021  |
| Full Proposal submission  |  By 7 January 2022  |
| SSC Committee Review  |  March 2022  |
| Pitch Day  |  April 2022  |
In this round of application, we will prioritize projects that address well-being and net-zero carbon. Workshops will be organized that focus on these two themes to bring people together with common interests and brainstorm ideas that may turn into potential SSC living lab projects. 
For well-being, we have identified four areas of opportunity for research and project development: 1. Creating productive workplace environment, 2. Health, food and fitness, 3. Relieving stress and anxiety, 4. Utilization of campus spaces. For details, please click here. For net-zero carbon, five areas of interests were identified: 1. Energy (green hydrogen, renewable energy), 2. Technology (carbontech, battery technology, AI technology), 3. Circular economy (carbon finance, circular economy models and approaches), 4. Food, production, soil and ocean (regenerative soils, landscapes, biodiversity, transformative food production, ocean), 5. Transportation (low-impact transportation). 
*Light lunch will be ready at 12pm in both workshops.
Well-being workshop

12 Oct 2021 (Tue)

12:30pm-2pm 

Room 6581-82, 6/F, Lift 27-28

Net-zero Carbon Focused Workshop

22 Oct 2021 (Fri)

12:30pm-2pm

Room 6558, 6/F, Lift 27-28
STUDENT COMPETITION
Do you have great ideas for ways to improve our campus to be smarter AND more sustainable? Have you identified areas where new technologies or innovative approaches can improve our campus? SSC Student competition was organized in the fall and spring semester 2020 to collect creative ideas from our students. 
Campus Project Competition (Turn your idea into reality)
Groups proposed an on-campus project that will improve our campus conditions and make us smarter AND more sustainable. The top five successful group proposals were provided a budget of up to $25,000 to implement their project on campus during the 2021/22 academic year.
Innovative Solution Competition (Share a cool idea)
As a group or individually, offered a unique and creative idea on solving one of our pressing campus sustainability problems. The top five most innovative ideas received cash awards of $2,000 each.
You can now check out the winning entries of 2020 (  ) For 2021 competition details, you may read more details by clicking  .