Certificate in Sustainable Design Thinking 2023
Boundless Discovery with New Friends
Hong Kong Clear Water Bay X Guangzhou
1 June to 9 June, 2023
Supported by: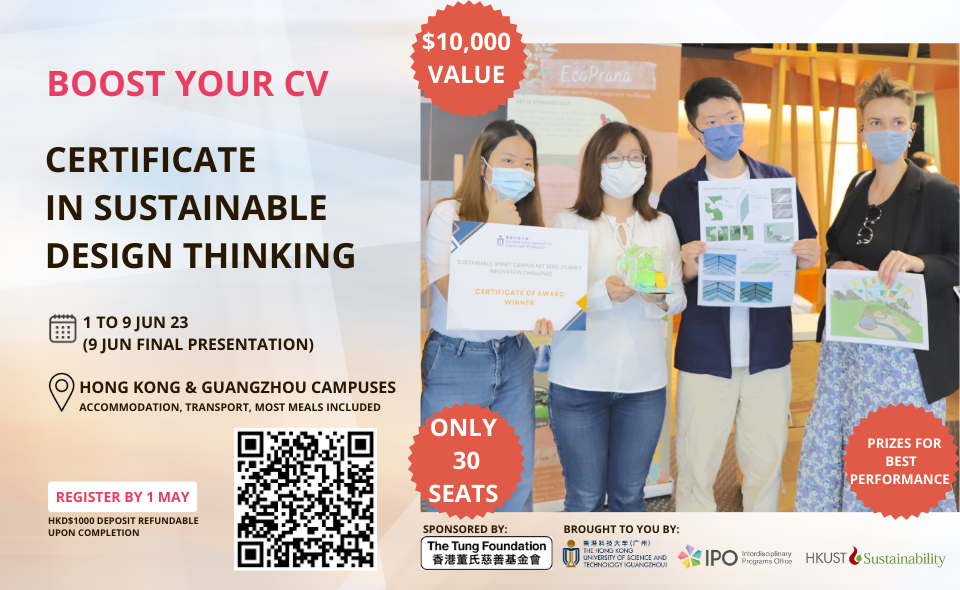 Click on the last year's video to get a sneak preview!
Do you want to boost your CV with in-demand sustainability skills?
Are you interested in contributing to a more sustainable and smart campus?
Would you like to meet new friends and have a fun week in Guangzhou and Hong Kong together?
Would you like to compete to win a $10,000 cash prize for your team?
Worth $10,000 in value, due to the generosity of the Tung Foundation, only 30 students from both campuses get to participate in this highly competitive sponsored cross-border programme. This 9-day workshop focuses on identifying creative solutions for specific sustainability design challenges on both campuses, while connecting students to enhance communications and synergy. You will gain the rare opportunity to visit and learn from sustainable smart projects, and speak to researchers / practitioners / operators / start-ups, while standing to win the top prize of $10,000. A rare opportunity not to be missed!
Eligibility
All UG and PG students from HKUST (both Clear Water Bay and Guangzhou campuses) are welcome to join. 
Interested students can sign up online. Only 30 students will be selected to participate in the program. 
Application deadline: 1 May, 2023 (Applicants will be informed by 15 May, 2023)
Note: Successful applicants will need to pay a HKD$1000 refundable deposit. Students who withdraw last minute or absent from the full programme will have their deposit forfeited.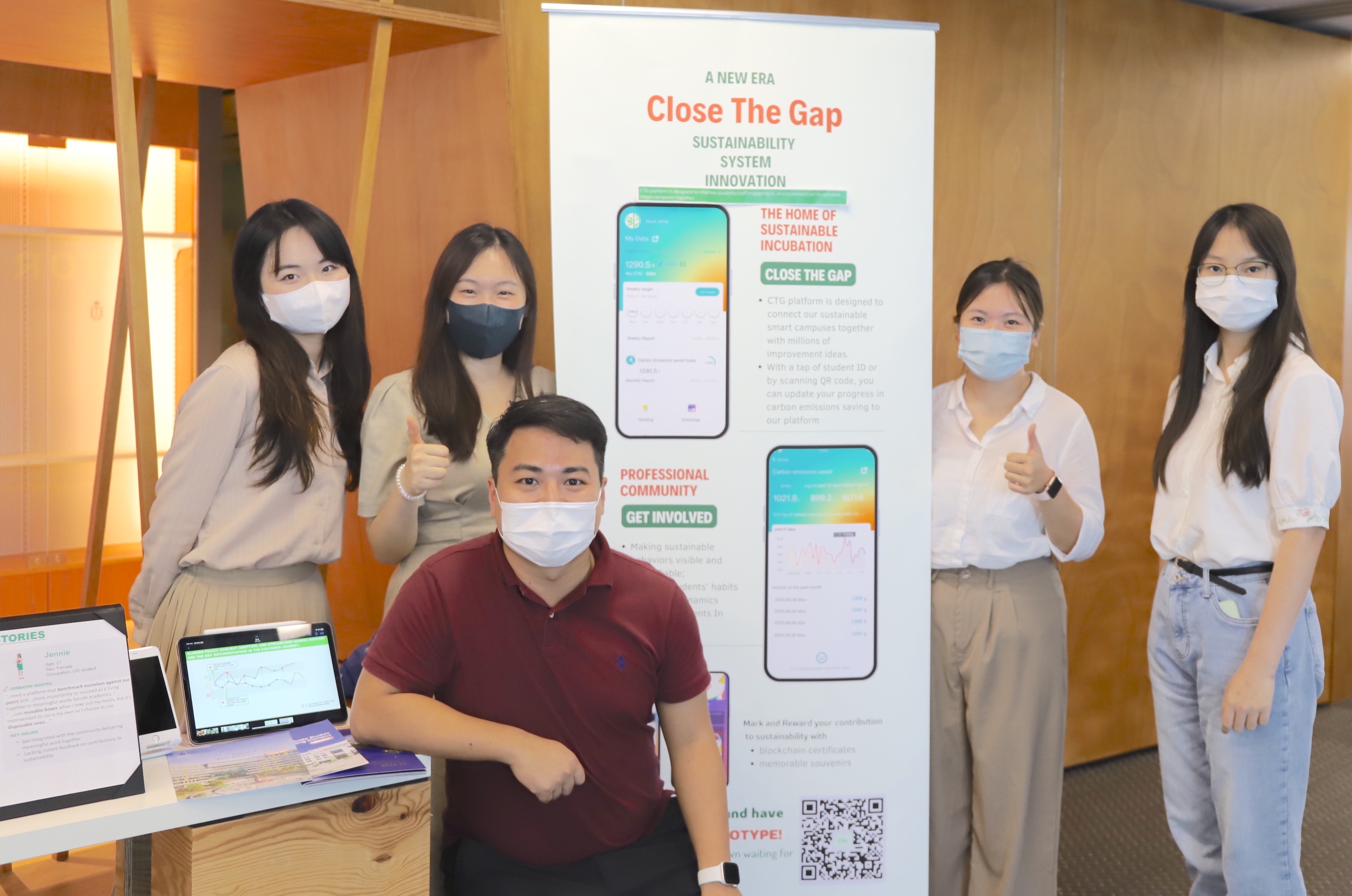 Event Timeline
1 to 4 June, 2023
Ice-Breaker, Understanding Challenges, Design Thinking

-Team Building Activities, Walking Tour of Campus Brain & Other Cool New Facilities
-Design Thinking, Carbon Management Workshops
-Site Visit to Guangzhou Automotive Group Science Museum
-Welcome Dinner, Board Games, Movie Night
-Free Time to Explore Nearby Panyu in Evenings
@HKUST campus, Guangzhou (Accommodation at Student Hostel, transport, most meals provided)
5 to 8 June, 2023
Project Development

-Walking Tour of Sustainable Smart Campus Installations, CWB New Building Developments
-Engineering Consultant Arup's sharing of "Future Thinking & Industry Case Examples"
-Mentoring and Interview sessions with HKUST Units
-Project Ideation and Prototyping
-Site Visit to Hong Kong Science & Technology Park
-Finalization of Proposal
-Welcome Dinner
@HKUST campus, Clear Water Bay (Accommodation at Student Hostel, transport, most meals provided)
9 June, 2023
Final Presentation

-Final Presentation
-Award Ceremony
-Farewell Party
-Free Time to Explore Hong Kong in Evenings
@HKUST campus, Clear Water Bay (Accommodation at Student Hostel, transport, most meals provided)
Prizes
Cash Awards:
1st place $10,000
2nd place $6,000
3rd place $3,000
Winning teams will be eligible to continue work on the projects and may have access to a budget for implementation on our campuses.
*All participants will also receive a certificate for completion of program